Australian Made & Owned
Davell Products Pty Limited have been manufacturing quality products in Australia continuously since 1946 and has been a proud member of the Australian Made Campaign since 2010.
The famous Australian Made, Australian Grown (AMAG) logo can only be used on products that are registered with the not-for-profit organisation Australian Made Campaign Ltd (AMCL).
To use the logo, goods must meet the criteria set out in the Australian Consumer Law as well the stringent Australian Made, Australian Grown Logo Code of Practice.
View our Australian Made Certificate
Quality Certified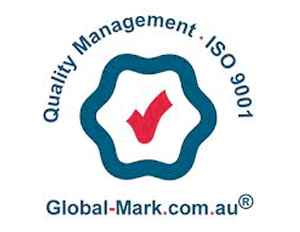 "ISO 9001 Certified" means an organisation has met the requirements in ISO 9001, which defines an ISO 9001 Quality Management System (QMS). ISO 9001 evaluates whether your QMS is appropriate and effective, while forcing you to identify and implement improvements.
Continuous improvement assures customers benefit by receiving products/services that meet their requirements, and that deliver consistent performance.
View our ISO:9001 Quality Certificate
View our Quality Policy Document
Environmentally Certified
ISO 14001 is the international standard that specifies requirements for an effective environmental management system (EMS). It provides a framework that an organisation can follow, rather than establishing environmental performance requirements.
This standard allows businesses to set up an EMS that will help reduce waste, improve resource efficiency and cut the cost of waste management.
View our ISO:14001 Environmental Certificate
View our Enviromental Policy Document
Lifetime Warranty
At Davell we pride ourselves on manufacturing quality products, in fact for over seventy years we have been doing just that, therefore, due to the quality and workmanship of our products we support them with a Lifetime Warranty.