Australian Made & Owned
Davell Products Pty Limited have been manufacturing quality products in Australia continuously since 1946 and is a proud member of the Australian Made Campaign.
The AMAG logo can only be used on products that are registered with the not-for-profit organisation Australian Made Campaign Limited.
To use the logo, goods must meet the criteria set out in the Australian Consumer Law as well the stringent Australian Made, Australian Grown Logo Code of Practice.
View our Australian Made Certificate
Quality Certified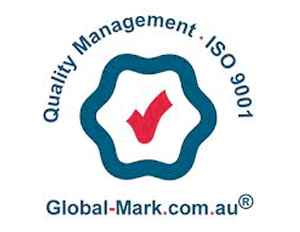 "ISO 9001 Certified" means an organisation has met the requirements in ISO 9001, which defines an ISO 9001 Quality Management System (QMS). ISO 9001 evaluates whether your QMS is appropriate and effective, while forcing you to identify and implement improvements.
Continuous improvement assures customers benefit by receiving products/services that meet their requirements, and that deliver consistent performance.
View our ISO 9001-2016 Certificate
Lifetime Warranty
At Davell we pride ourselves on manufacturing quality products, in fact for over seventy years we have been doing just that, therefore, due to the quality and workmanship of our products we support them with a Lifetime Warranty.
Customised Products
Davell manufactures a large range of standard products, however, there will be occasions when those products don't meet your specific requirements. We will work with you to design, manufacture and install a bespoke solution that can exactly fulfil your needs which will not only be functional but cost effective.
We use the latest Amada CNC fabrication machinery to create our standard and customised storage solutions and are also able to manufacture and powder coat a wide range of custom-made metal components on a jobbing basis.
If you require a quality Australian custom-made product or component to suit your particular requirement either contact us directly on FreeCall 1800 069 105 or email your details and drawings to sales@davell.com.au for us to assess.