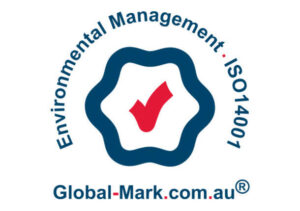 As part of our commitment to the environment, Davell Products is pleased to have achieved ISO 14001 certification, the international standard reflecting an organisation's commitment to protecting the environment.
ISO 14001 accreditation is an Environmental Management System certification process that places sound environmental practices at the core of our business, reducing our impact, minimising waste, and improving energy efficiency.
Our commitment to the principles of environmental management is reflected in several ways:
Davell's Product Stewardship
Davell Products takes responsibility for Product Stewardship seriously.
We ensure that all products manufactured by Davell can be returned to our factory for disassembly and recycling – at no expense to the customer apart from transportation costs.
Further details are located on our Product Stewardship page, including information on the correct disposal process for products at the end of their life cycle.
Day to day actions that matter
Some of the environmental practices that we undertake daily include:
Spill Kits are located throughout the factory to contain any accidental spills or oil leakages
Bunding is placed around steel skip bins to contain any oil seepage/runoff
Steel off-cuts are placed in a skip bin and collected by steel recyclers
Cardboard boxes are flattened and collected regularly by recyclers
Aluminium cans, plastic and glass bottles are placed in a separate bin for Return and Earn
Paper is placed in a separate bin for collection by recyclers
Used printer cartridges are placed in a container to be dropped off at Officeworks and used batteries are placed in a container to be dropped off at Battery World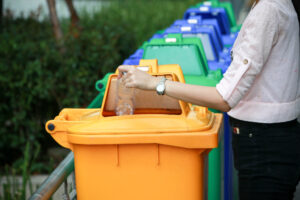 Davell has recently commissioned a new powder coat plant which encompasses the latest burner technology reducing our gas usage.
Davell's support for the environmental management measures of ISO 14001 reflects our commitment to meeting customer expectations, manufacturing quality goods to high standards in Australia and our commitment to continuous improvement.