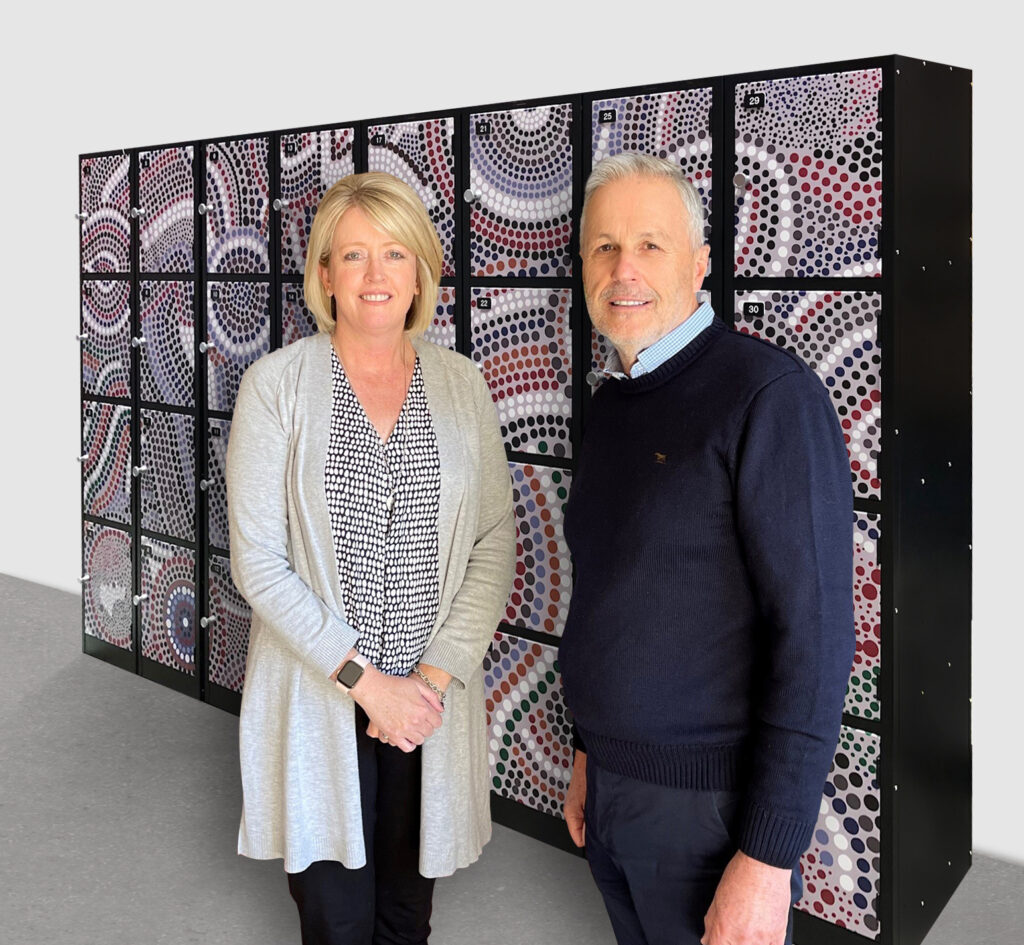 2021 was a landmark year for Davell Products celebrating 75 years of manufacturing in the Sutherland Shire.
To mark this occasion, Davell's Managing Director, Brenton Gray, donated uniquely designed lockers to Lucas Heights Community School, which caters for students from Kindergarten to Year 12.
Brenton wanted to make a real difference to local school students who did not previously have lockers. He felt this was an ideal opportunity to showcase Davell's expanding range and the company's ability to transform steel lockers into exclusive pieces of art.
Indigenous artist Jannene Gauci is the creator of the amazing artwork for the design displayed on the lockers. Jannene describes her original artwork 'Connection to Country' as representing land, waterways, flora and fire, and showing meeting places and directions of travel.
Read more about Jannene Gauci and her Indigenous Australian work here.
Davell's experience in tailoring Australian made storage solutions for schools sets them apart from other manufacturers. Primary and secondary schools have different requirements for storing mobile phones, laptops, sports bags and school backpacks.
Davell offers an extensive range of colours that appeal to schools for year or house divisions.
The Davell website includes a School Locker Buying Guide to assist with purchasing decisions.
For more information on purchasing locally Australian made lockers overlayed with this unique original Indigenous design, contact us today on FreeCall 1800 069 105.